ADORA DECKS
HOW CAN WE HELP YOU
ADORA DECKS IS AN ENTHUSIASTIC TEAM DEDICATED TO EXTENDING YOUR HOME TO THE GREAT OUTDOORS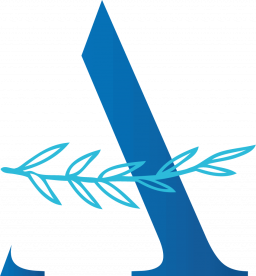 There is nothing like a custom designed Australian hardwood deck to complete your backyard with a natural and sophisticated look. We design and build bespoke custom decks altered to match your diverse needs. Our efforts to understand exactly what you need and how you will use your new outdoor living space means that each project is unique and tailored to suit. Our consistent use of high-end Australian hardwood products such as Spotted Gum, Blackbutt, Jarrah and Merbau timbers guarantees quality and longevity in your outdoor space, whilst looking fantastic!
Privacy Screens, Fencing & Pergolas
Why limit the use of your backyard due to a lack of privacy or lack of comfortable living spaces all year round? Privacy screens and pergolas are the perfect way to create an all-weather living space to entertain family and friends in all months of the year. From backyards and pergolas to carports and side entrances – we design and build privacy screens to specifically improve the aesthetics and function of your home. Working closely with you and your existing home, Adora Decks will design and build the perfect privacy feature or pergola to suit your backyard and style, giving a revitalised feel to your home. This not only increases the value of your home but also the comfortability and enjoyment of your private sanctuary.
Whether you are building out of necessity, an aesthetic addition to your backyard or to enhance the natural landscape of your outdoor living space, we can tailor make a solution for you. We can fit your backyard with timber or concrete sleepers with steel galvanised posts. This style of wall is cosmetically pleasing and guarantees the creation of a more useable space on sloping blocks for a practical solution to your family's recreational needs. There are a multitude of reasons people build retaining walls. Believe us when we tell you, we will be sure to leave your space not only functional, but beautiful too.
For coastal home owners, our practical sea wall designs are a long-term solution to protect your property from coastal erosion and gradual damage. At Adora Decks we pride ourselves on creating custom solutions that work with and enhance your existing property. Only the most effective and highest quality products are used to construct your sea wall to ensure protection, longevity and an aesthetic solution to your property.
The entry to our home was a really dated waste of space. Not only did Jason design a deck that modernised the front of our home, it's now a very practical outdoor eating area which we would never have thought to use it for! I can't thank Jason & the team enough
- highly recommend!
© Adora Decks - Copyright 2020 - Website design by design4u