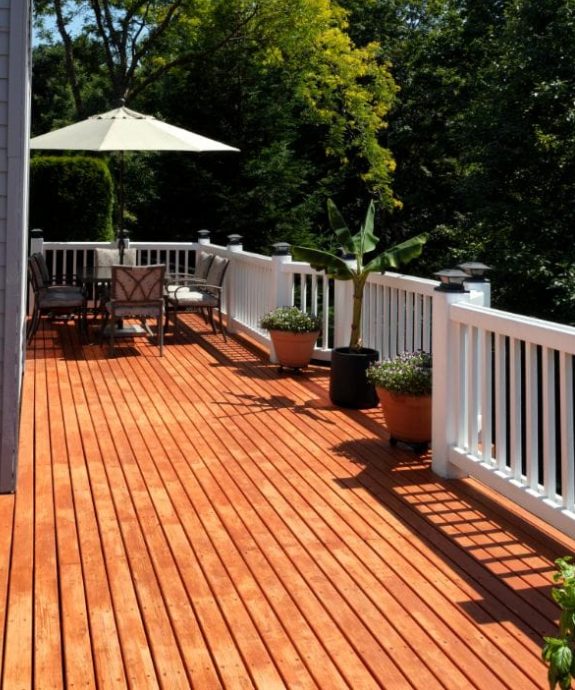 Pine Decking Provider in Sydney
If you're in search of a reliable pine decking provider in Sydney, then you have come to the right place. Adora Decks is a team known for great customer service, keen attention to detail and high-quality workmanship. Despite being young, our company's achievements and impressive projects are a reflection of our passion and skills. In fact, we have grown a large client base in the Macarthur Region and throughout Sydney in just a few years since our establishment.
In addition to that, we are also powered by the latest tools and updated with the trends in the market. That's why all of our bespoke designs truly capture our clients' full attention. Moreover, our team has a practical yet effective approach in elevating outdoor space living. Thanks to our dedication and premium standards, we have rapidly risen as one of the top decking contractor choices of many customers in the area.
Pine Flooring and Other Types of Decking in Sydney
Pine decking is one of the famous outdoor floorings in Sydney. However, there are also other options that can be as valuable and beautiful as the former. To give you an idea, here are the other types of decking materials that you can choose from:
Hardwood Decking
Hardwood will always be a great option for pool decking. This material is highly durable, resilient, appealing, and can even add a pleasant smell to your space. Among the popular hardwood options, there are Spotted Gum, Jarrah, and Merbau. However, since this material is made from real wood, it requires regular maintenance to avoid rot.
Why Choose Pine as Your Timber Decking in Sydney
There are a lot of reasons why pine decking has become so popular in Sydney. These include:
Cost
Pine decking is very affordable and versatile. It's been treated to resist fungi growth, decay and termites.
Appearance
Although pine does not provide the same aesthetic as hardwood decking provides, it is flexible enough for contractors to make it appear like so.
Maintenance
Unlike hardwoods, pine decking does not need rigorous maintenance. All it needs is once a year application of oil
FROM PINE DECKING IN SYDNEY TO PRIVACY SCREEN INSTALLATION, ADORA DECKS CAN ASSIST YOU. CALL US TODAY FOR A QUICK CONSULTATION!
Wonderful bunch of people, would recommend them for any carpentry needs.
Blake Roese
Great work done by the team. Would highly recommend Anything Constructions for any carpentry work
Jan Louise
Best in the business. Fast, reliable and very knowledgeable.
Daniel Chamoun
Complete your entertaining or pool space with a custom designed Australian hardwood deck.
Privacy screening is a practical and pleasing way to enjoy privacy in the comfort of your own home.
© Adora Decks - Copyright 2020 - Website design by design4u