LET US BUILD YOUR OUTDOOR DREAM TO ADORE
Wonderful bunch of people, would recommend them for any carpentry needs.
Blake Roese
Great work done by the team. Would highly recommend Anything Constructions for any carpentry work
Jan Louise
Best in the business. Fast, reliable and very knowledgeable.
Daniel Chamoun
Adora Decks is a young, innovative design and build company with a significant client base in the Macarthur Region and throughout Sydney.
Specialising in bespoke outdoor living and entertaining spaces, we tailor quality decks, practical privacy screens, statement retaining walls, pergolas and more to suit the specific family, budget and practical needs of our clients, ensuring the project is affordable to build as well as to maintain for the client in the ongoing future.
Owner-Director Jason brings a wealth of practical understanding of the building industry as well as outstanding knowledge on current trends within the outdoor living sector. As a father himself, Jason also knows the ins and outs of what is required in a family outdoor living space and can collaborate with you to create a beautiful and practical space.
Jason monitors all Adora Decks projects personally, ensuring attention to detail and the maintenance of our standards – nothing but the highest quality. His passion and utmost precision assists clients in bringing their outdoor spaces to life.
Our hallmark products are premium Australian composite and hardwood decks that blend seamlessly into your outdoor space's natural elegance. With a keen understanding of your unique preferences, we create custom designs catering to your requirements. We offer composite decking, utilising industry-leading brands like NewTech Wood and Trex, with extended warranty and low maintenance requirements. In addition, we use high-quality Australian hardwoods like Spotted Gum, Blackbutt, Jarrah and Merbau, promising exceptional quality and enduring beauty for your deck that enhances your home's appeal.
At Adora Decks, we believe in crafting the perfect outdoor space for you, your family and your friends to enjoy year-round. Thus, we offer privacy screens and pergolas that provide all-weather spaces for entertainment, relaxation, and family time. Our versatile solutions blend naturally with your existing architecture to create privacy features and pergolas that perfectly harmonise with your style, revitalising your home's atmosphere and increasing its value.
Custom pools are our other hallmark product offering. We design and build concrete and fibreglass pools that exude elegance and superior craftsmanship for a perfect fit and seamless integration into your outdoor haven. Our expert team collaborates closely with you to tailor your pool to your lifestyle, ensuring the highest levels of safety, slip resistance, and skin-friendliness for worry-free family enjoyment. We also offer options to match your style while effortlessly bringing your vision to life.
Landscaping & Retaining Walls
Enhancing or harmonising your outdoor living space with its natural surroundings requires tailored solutions. At Adora Decks, we specialise in creating versatile landscapes that use timber or concrete sleepers paired with steel galvanised posts to craft visually pleasing retaining walls that transform sloping blocks into functional, usable spaces, meeting your family's recreational needs. Our retaining walls serve multiple purposes and leave your area functional and visually captivating. We offer both softscapes (plants, grass, and white rock) and hardscapes (retaining walls, compliance boundary fencing/screening, glass fencing, paving, and foot steppers) and landscaping services.
Whether you seek a stunning outdoor entertainment area, a beautiful pool, a retaining wall, or sophisticated landscaping, we create the perfect solution uniquely tailored to your specific needs, preferences, and budget. At Adora Decks, we are passionate about creating beautiful, practical, and high-end outdoor living spaces for you to enjoy for years. Trust us to turn your dream into reality. Contact us today to book a consultation.
You don't have to compromise on quality when you build with Adora Decks. project, big or small, undertaken by the hardworking team at Adora Decks is completed in line with Australian building standards and is of the highest quality, maintaining long term functional and quality living.
The Milovic family wanted to create a beautiful space around their new in-ground pool that would not only look great, but provide space for Mum & Dad to relax by the pool whilst remaining functional for the kids. Some raised planters to add some greenery to the outdoor space, functional storage to hide the pool pump and toys whilst seamlessly blending the indoor and outdoor areas were all a part of the brief; and Adora Decks delivered just that!
"We absolutely adore our new outdoor area! We cannot wait to host our friends and family over summer now that we have an incredible spot to do it!" – The Milovic Family."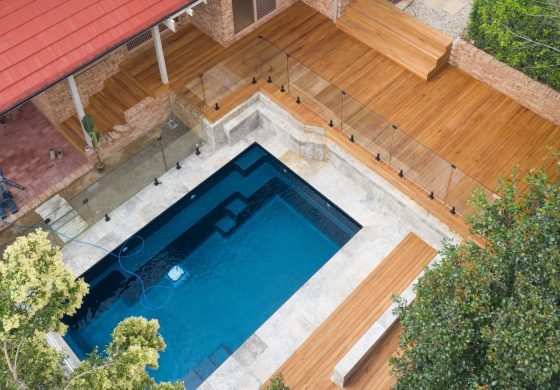 © Adora Decks - Copyright 2023