TREATED PINE DECKING SYDNEY
Exclusive Builder Using Treated Pine Decking in Sydney
Treated pine decking in Sydney is a popular choice among builders and clients. Adora Decks definitely belongs to that majority that swears by the benefits of using this material. We have a variety of decking materials you can choose from. However, we will never push you to decide which material best works for you and your budget. Our team will only provide you with insightful advice and offer our highest standard of workmanship on the back of that.
Our many years of experience has allowed us to easily cope with the competitive nature of the business. Not to mention how passionate we are about building beautiful spaces where families can create fond memories together. To achieve this, we combine our extensive knowledge of the traditional decking technique with the latest trends and advancements. Additionally, we've also maintained a reputation for honest and upfront pricing, boosting our way up to the ranks of decking companies in Sydney.
Know Your Treated Pine Decking in Sydney
Treated pine or not, your decking subframe material in Sydney should provide a sturdy foundation that ensures structural stability and long-term endurance. Here at Adora Decks, we will ensure to provide you with impressive workmanship regardless of what material you have chosen. However, we believe that you'll need to be familiar with your options. This way, you can make an informed decision about which option is best for your project.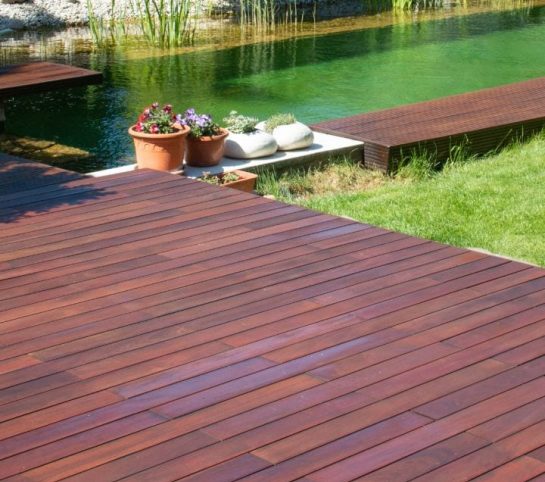 Pine is treated with numerous different types of preservatives. The most common you will come across are H2, H3, and H4. The letter H stands for hazard, which indicates the level of treatment necessary. It also determines the intended usage of the wood. Aside from that, H is used as well to classify the treatments that have been applied to the wood to prevent decay and protect it from insects.
For outdoor use, treated pine is graded based on its durability. According to experts, H3 and H4 are the most durable. H3 is the ideal choice for all above-ground subframe work, while H4 is best for posts and other items that are close to or touch the ground, or must be excavated into the ground.
Let Our Specialists Help with the Installation of Your Treated Pine Decking in Sydney
Knowing your options, such as hardwood and treated pine, is crucial, especially when it comes to decking in Sydney. Choosing the right material you'll be utilising mainly contributes to the longevity of the deck. This is why it's extremely important to learn about its subframe, composition, and strength.
However, the material is just one of the many things you should consider when building your deck. You also have to cross-check your prospective contractor. The Adora Decks team has extensive knowledge, a reputable name, high standards and unrivalled craftsmanship. With these, partnering with us will leave you nothing but satisfactory long-term results.
FOR YOUR TREATED PINE DECKING NEEDS IN SYDNEY, WE ARE THE TEAM TO CALL. GET IN TOUCH WITH US TODAY!
Wonderful bunch of people, would recommend them for any carpentry needs.
Blake Roese
Great work done by the team. Would highly recommend Anything Constructions for any carpentry work
Jan Louise
Best in the business. Fast, reliable and very knowledgeable.
Daniel Chamoun